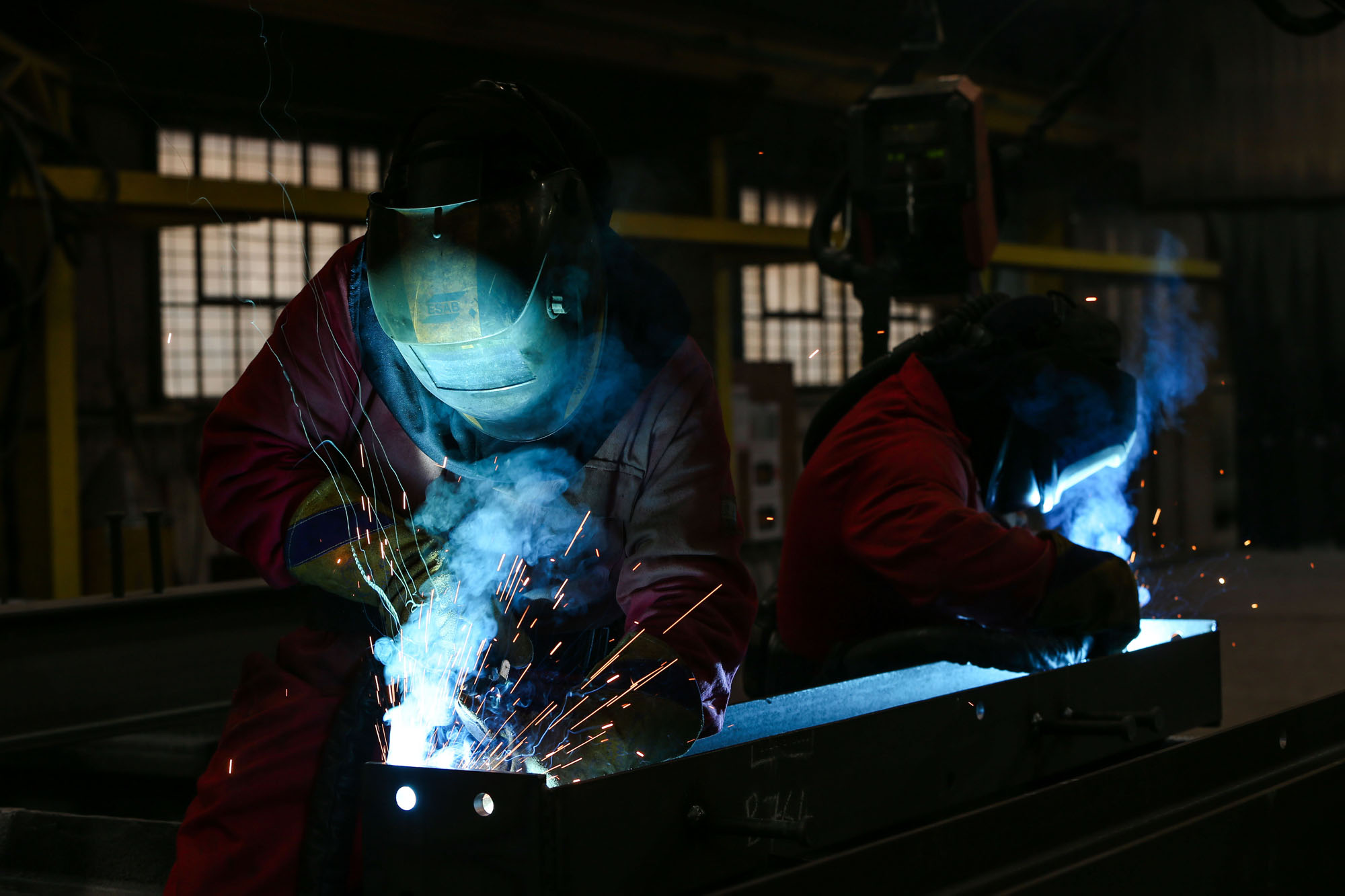 A-Team Finley Structures boosted by 1,300-tonne BAM hat-trick
Finley Structures has been buoyed with a triple contract boost from major national firm BAM Construction.
The family-run business, which became a category A supplier to BAM two years ago, has bagged a hat-trick of contracts totalling more than 1,300 tonnes of steel.
Finley Structures will fabricate and erect 380 tonnes for the Advanced Wellbeing and Research Centre (AWRC) for Sheffield Hallam University.
AWRC will act as the research hub for the National Centre for Sports and Exercise Medicine in Sheffield, a 2012 Olympic Legacy project which co-locates clinical services and physical activity facilities to help people with a medical need to exercise more easily.
Also at Sheffield Hallam, Finley Structures will construct 130 tonnes of steel for the National Centre of Excellence for Food Engineering (NCEFE) which is already at the centre of an expanding network of business, industry groups, academics and engineers working to solve specific business challenges within the food and drink sector.
And the Aycliffe construction specialists will fabricate and erect 820 tonnes of steel for a new five-storey building for BAM Construction at New College Bradford, which is due to start in December and be fully completed by September 2019.
Finley's estimating manager Andrew Workman, who earlier this year said the company was hoping to tap into a "buoyant" education sector within the construction industry said: "The three contract wins really underpin our close working relationship with BAM Construction.
"We've worked on several projects with them in various areas of the country over the years and we're delighted to be working with them again.
"We've also won a significant number of other contracts in recent months which has really bolstered our order book and puts us in great shape as we approach the winter months."
Insert BAM quote here if possible…???
Finley Structures has previously worked on several contracts with BAM Construction, including projects at the University of Lincoln, Bannerdale School in Sheffield, Doncaster Sixth Form College and Hull Venue.
BAM Construction, which is based in Hertfordshire but has locations across the UK, is part of the Dutch-owned Royal BAM Group.
Finley Structures became one of only 300 category A suppliers from BAM's 14,000-strong database of contractors two years ago.
« Back to News
State-of-the-art facilities
Our 90,000 sq ft production facility is packed with state-of-the-art machinery. We provide a wide range of structural solutions to the construction industry and offer a range of in-house services – including estimating, design and detailing, steel fabrication, painting and installation – enabling a cost-effective and efficient all-round service to main contractors.