• SCCS-EC EPC
• SCCS-EC Weld
• BS EN ISO 3834-2:2005
• ISO 14001:2015
• ISO 9001:2015
• Constructionline Cert Gold
• Chas
• Builders Profile
CE Marking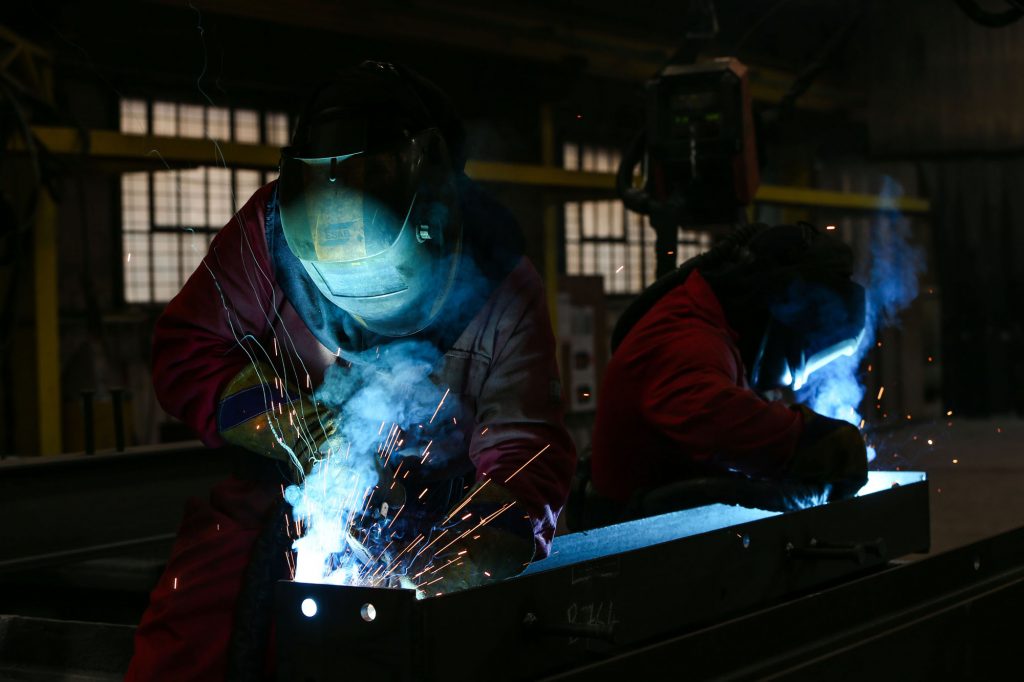 Finley Structures are certified to BS EN 1090 for the execution of Steel and Aluminium Structures and continue to improve their quality management system and are now recently accredited to BS EN ISO 3834-2 (Comprehensive Quality Requirements) which will be mandatory from Jan 2021 to comply with the National Structural Steel Specification 7th Edition (NSSS).
Finley Structures can also boast that their highly skilled workforce is qualified in multi positional welding and are all qualified to ISO 9606-1 with all their welding procedures certified to BS EN ISO 15614-1.
Our in-house Cswip 3.1 welding inspector ensures all welding quality documentation is kept up to date and is also qualified to PCN Level 2 in ultrasonics and MPI enabling onsite NDT is always available.
90,000 sq ft production facility
From our 8-acre site on Aycliffe Business Park, Finley Structures is an industry-leading steel construction firm and has been servicing the sector since 2000.