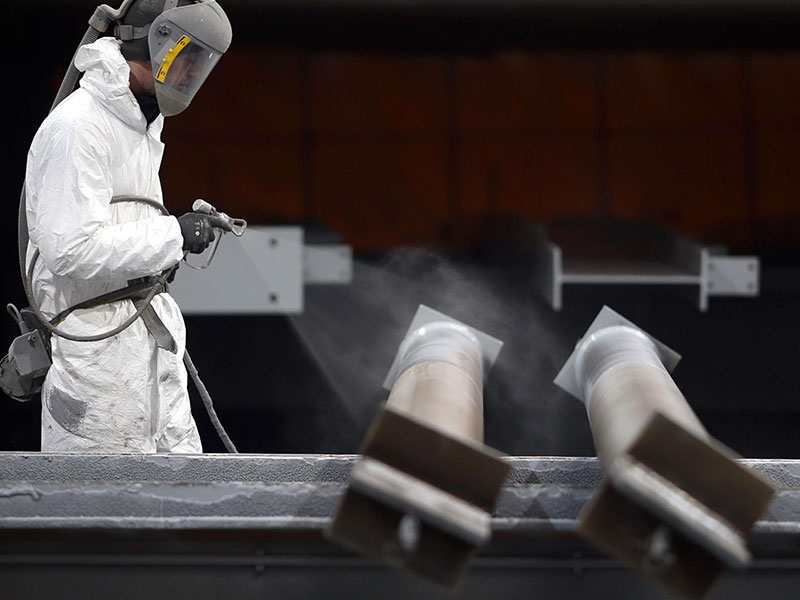 Specialist Coatings
Our expertise is further enhanced by our in-house paint shop where we apply corrosion protection systems ranging from basic zinc phosphate primers and two pack epoxy primers to more complex systems. We can also offer the in-house application of intumescent fire protection.
In line paint ovens not only improve drying time but ensure our fast-paced production lines run at optimum performance to ensure our steelwork is delivered to site on time, every time.
Our in-house NACE level 2 certified paint inspector ensures that our quality standards are met at all times.
State-of-the-art facilities
Our 90,000 sq ft production facility is packed with state-of-the-art machinery. We provide a wide range of structural solutions to the construction industry and offer a range of in-house services – including estimating, design and detailing, steel fabrication, painting and installation – enabling a cost-effective and efficient all-round service to main contractors.