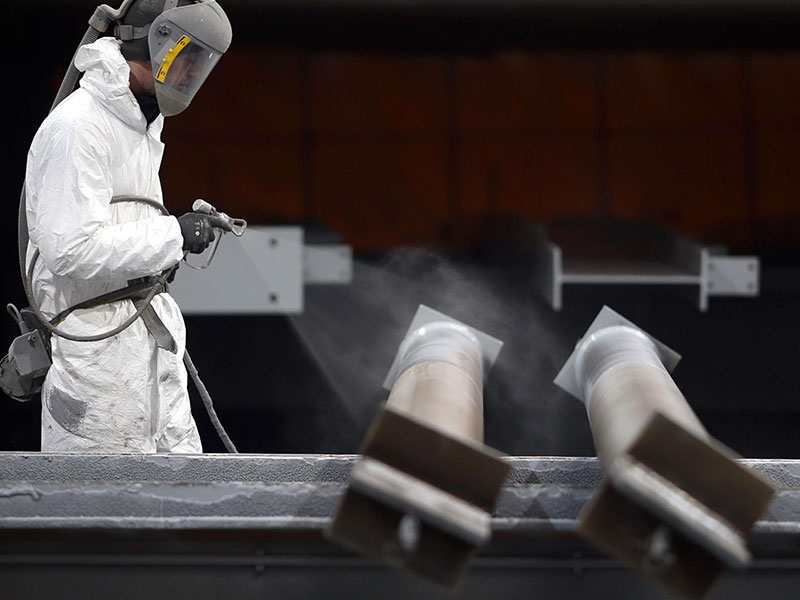 Painting
Our 15,000 sq ft paint hall has a dedicated team which allows us to offer various specialist coatings
All processes are completed in one fabrication facility with a dedicated team ensuring quality is kept at its highest level.
A just-in-time manufacturing process is utilised with steel being supplied from local suppliers in planned 'Lots'. Fittings and main shafts are identified with part or erection marks, easily identified after erection for the CE marking system requirements and tractability. This then ensures the Specification of our product complies with both the manufacturing standards and the relevant Euro codes for building and construction.
The site has a loyal, trained and highly skilled workforce that work hand-in-hand with shop floor management and contract staff to provide a quality product delivered to programme requirements.
State-of-the-art facilities
Our 90,000 sq ft production facility is packed with state-of-the-art machinery. We provide a wide range of structural solutions to the construction industry and offer a range of in-house services – including estimating, design and detailing, steel fabrication, painting and installation – enabling a cost-effective and efficient all-round service to main contractors.