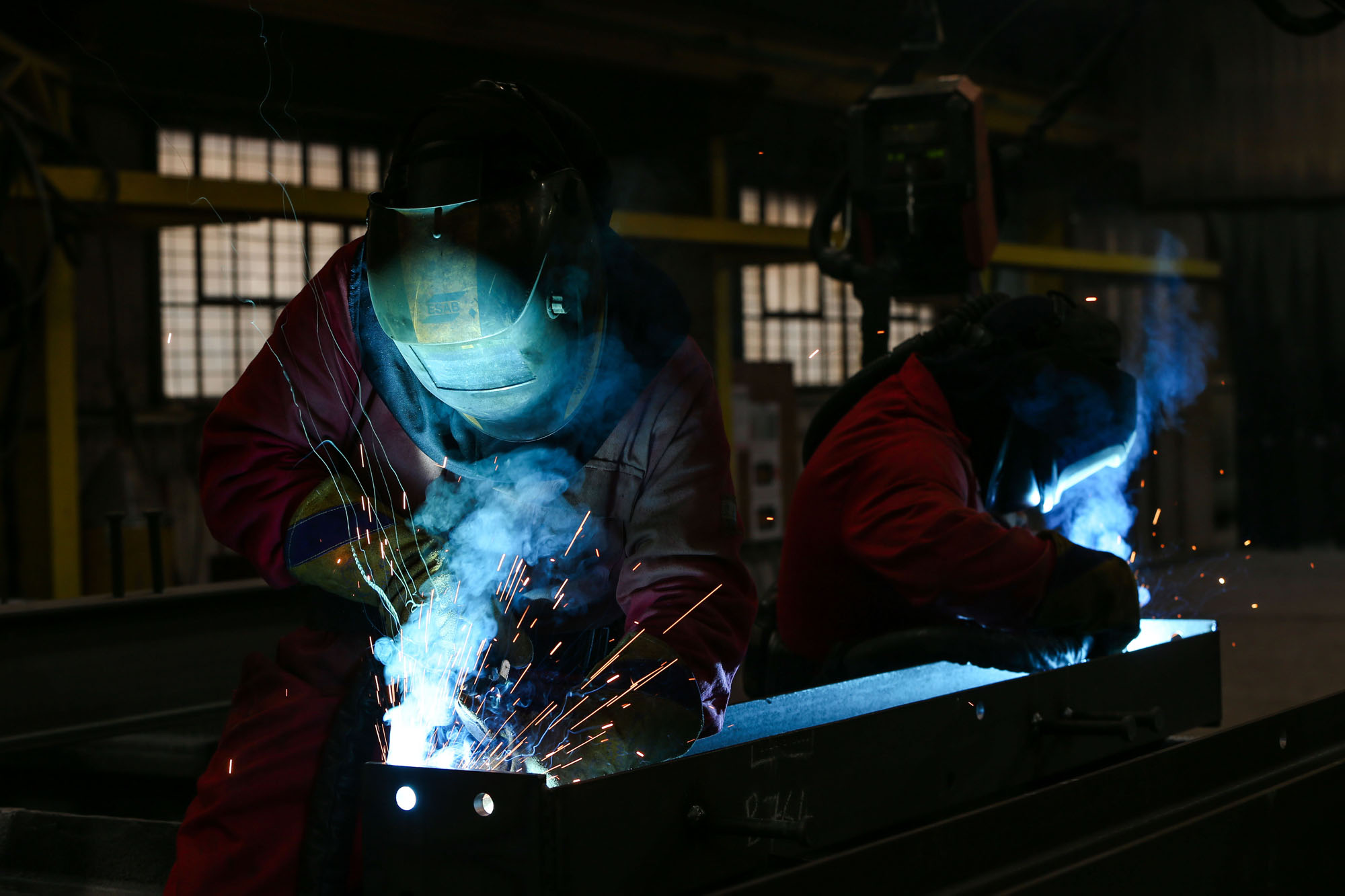 Welding
Finley Structures are certified to BS EN 1090 for the execution of Steel and Aluminium Structures up to and including execution class 3.
Through a proactive approach to quality and continuous improvements to their quality management system Finley Structures are accredited to BS EN ISO 3834-2 (Comprehensive Quality Requirements) which was mandatory from Jan 2021 to comply with the National Structural Steel Specification 7th Edition (NSSS).
Finley Structures can also boast that their highly skilled coded welders are qualified in multi positional welding techniques and are all qualified to ISO 9606-1. All of Finley Structures welding procedures are certified to BS EN ISO 15614-1. All weld testing and accreditation is carried out by a third party UKAS accredited body.
Our in-house Cswip 3.1 welding inspector ensures all welding quality documentation is kept up to date and is qualified to PCN Level 2 in ultrasonics and MPI enabling onsite NDT is always available.
State-of-the-art facilities
Our 90,000 sq ft production facility is packed with state-of-the-art machinery. We provide a wide range of structural solutions to the construction industry and offer a range of in-house services – including estimating, design and detailing, steel fabrication, painting and installation – enabling a cost-effective and efficient all-round service to main contractors.