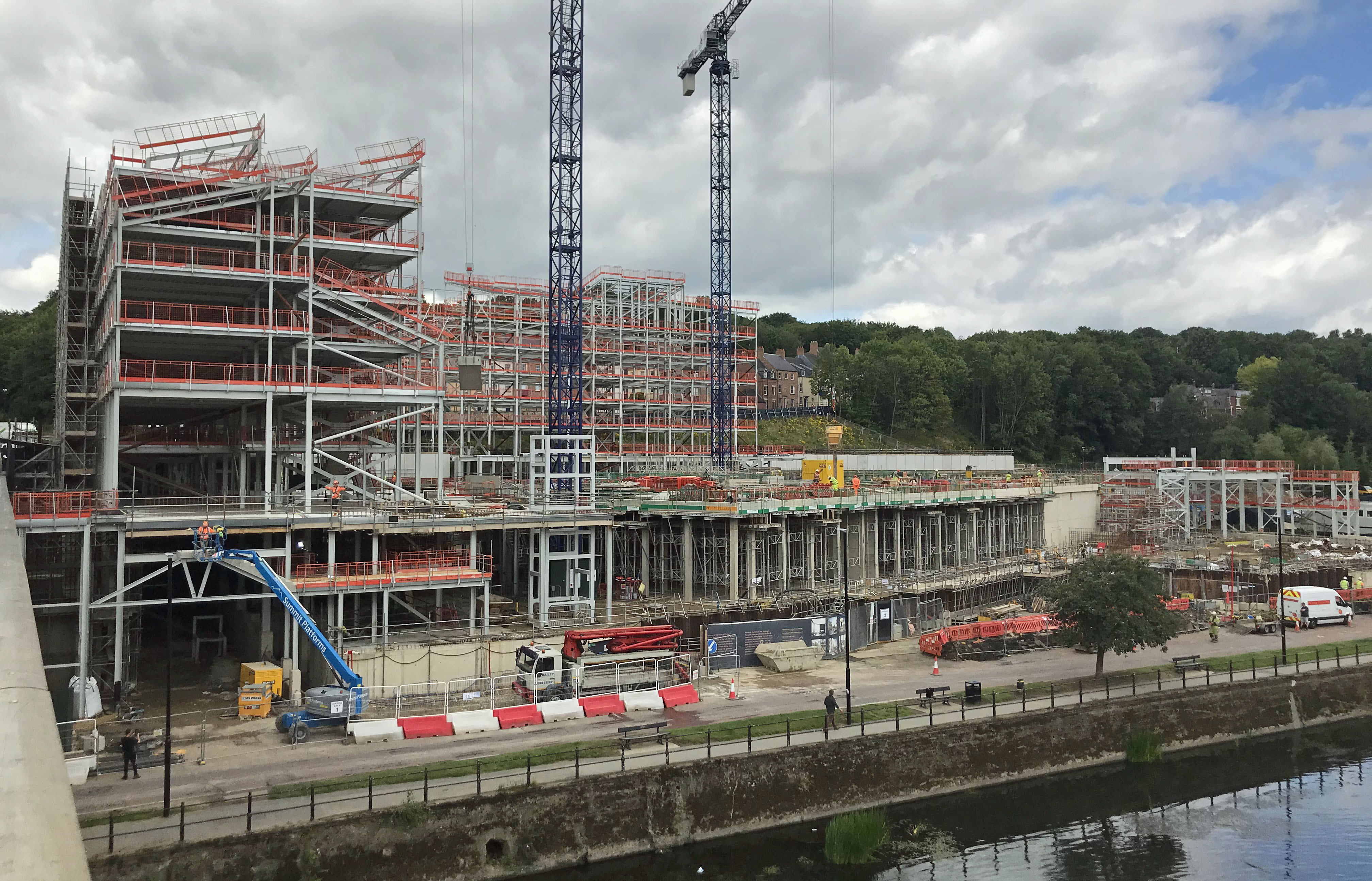 Contract Management
Our contracts department are fundamental to our business, being the first and last port of call for each project Finley Structures undertakes.
With combined experience of over 100 years within the steelwork industry, this experience ensures that clients and their professional teams receive the support and assistance necessary to ensure each project is delivered on time, in budget and most of all safely.
From the outset, they are able to provide advice on programming, buildability and erectability studies, crane plans, whilst also coordinating and liaising with interfacing trades.
We accept no compromises on safety and our Health & Safety Manager carries out routine inspections of all our sites, a copy of the site report is always sent onto our clients for discussion.
State-of-the-art facilities
Our 90,000 sq ft production facility is packed with state-of-the-art machinery. We provide a wide range of structural solutions to the construction industry and offer a range of in-house services – including estimating, design and detailing, steel fabrication, painting and installation – enabling a cost-effective and efficient all-round service to main contractors.