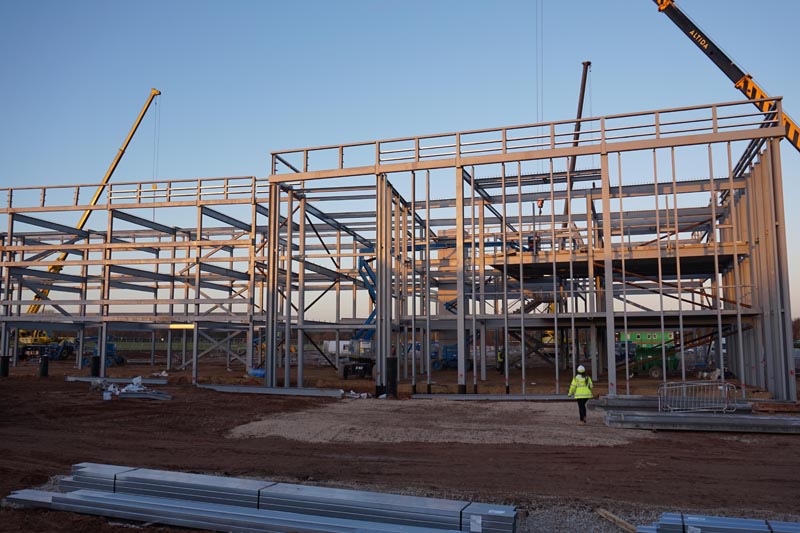 Back to school again as we win another education contract
Finley Structures has strengthened its ongoing relationship with major contractor BAM Construction after successfully securing a contract at Doncaster Sixth Form College.
BAM is constructing the £11.1m building and awarded a 640-tonne project to fabricate and erect steel as part of the overall scheme, while also installing approximately 9,000 sqm of pre-cast concrete floor units along with pre-cast concrete lift shafts, pre-cast concrete ground beams and pre-cast concrete stairs.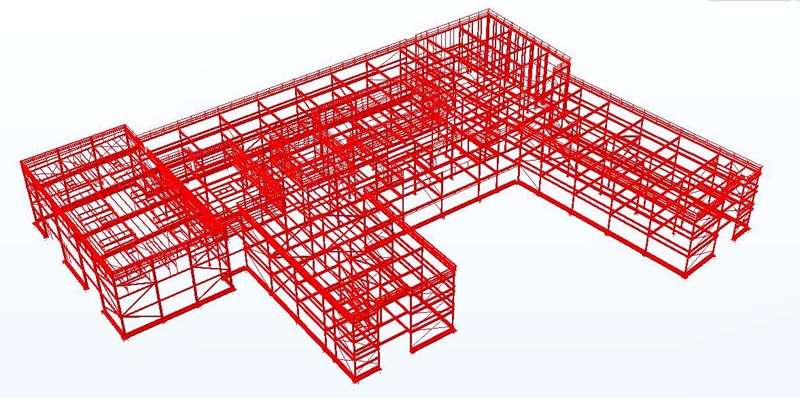 The sixth form project follows several recent contracts in the education sector for Finley Structures, after working on a 260-tonne contract at Roundhay School in Leeds for Interserve and a 560-tonne project at Ryde Academy on the Isle of Wight for Sir Robert McAlpine (read more about that on page 5).
Finley Structures are also working on a 224-tonne project George Mitchell School in London for Bowmer and Kirkland, SEMH School in Seacroft, East Leeds, for Interserve, as well as Krishna Avanti School, which is Britain's first state-funded Hindu school, in Edgware, London – a 337-tonne contract, also for Bowmer and Kirkland.
« Back to News
State-of-the-art facilities
Our 90,000 sq ft production facility is packed with state-of-the-art machinery. We provide a wide range of structural solutions to the construction industry and offer a range of in-house services – including estimating, design and detailing, steel fabrication, painting and installation – enabling a cost-effective and efficient all-round service to main contractors.