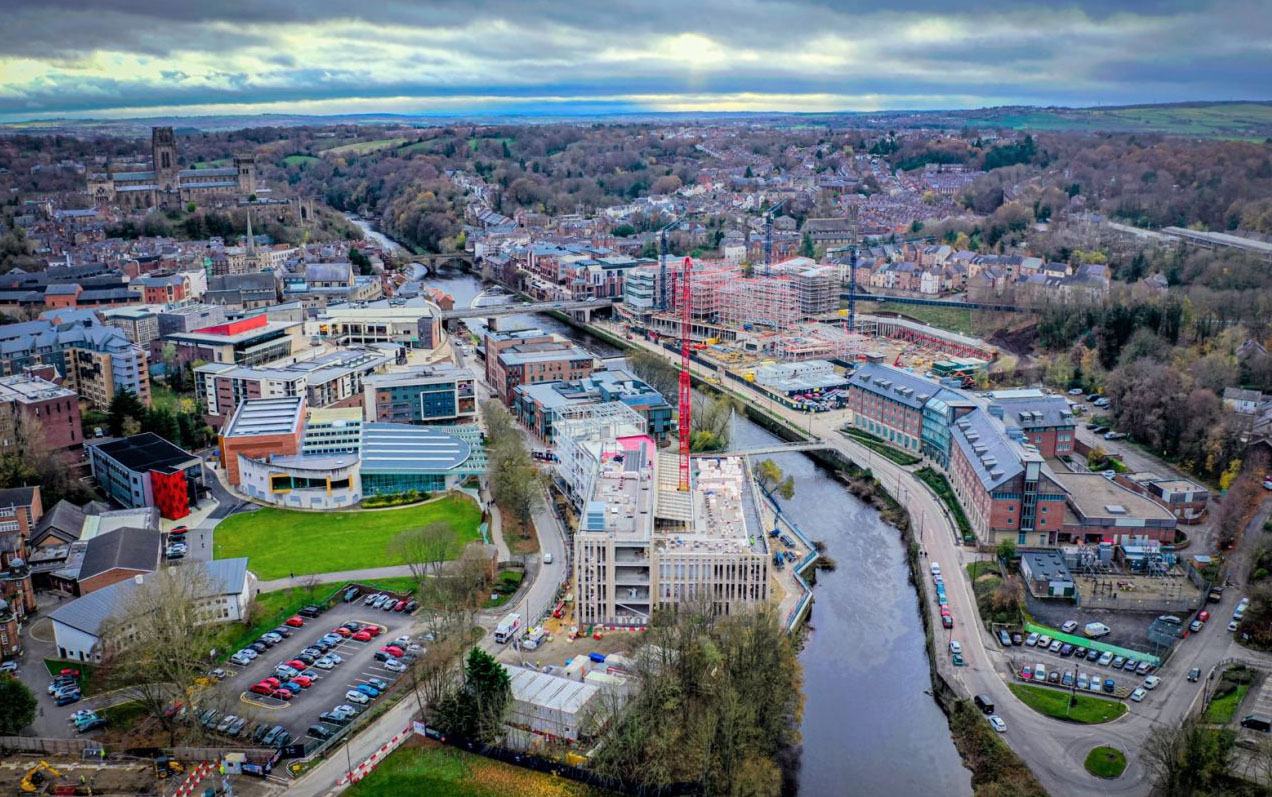 Durham city development is our record contract
It was another proud moment for Finley Structures after we were awarded the landmark Milburngate Development contract only a few miles from our works – and our largest project to date in terms of weight.
After a tremendous amount of hard work by our estimating and design team, our long-term partners Tolent awarded us the 3,200-tonne development in the heart of Durham City centre.
The project, when complete will feature an attractive mix of offices, apartments, bars, restaurants, a cinema, and a hotel to cover every need of those lucky enough to benefit from its build.
The hotel element of the project, built for international provider, Premier Inn, recently reached a significant milestone with the completion of the steel frame, right on planned schedule, in order for the following trades to complete the impressive fit-out process, due for completion in 2022.
The remainder of the development's structures form stand-alone blocks, sitting atop podium structures made from a mixture of Finley fabricated steelwork and in situ concrete.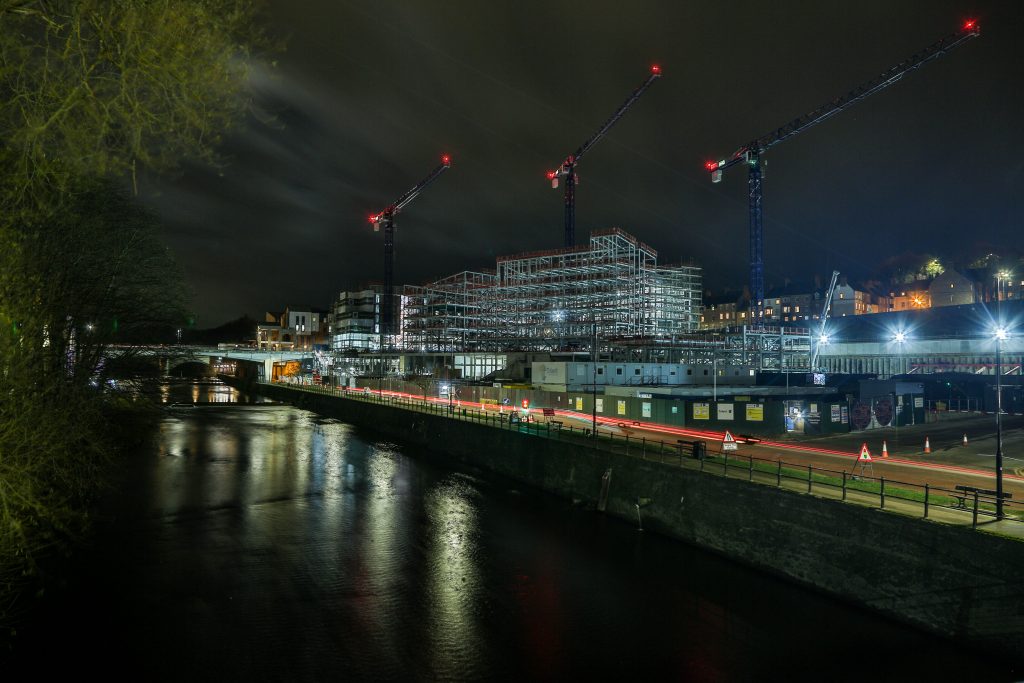 These individual elements of work are also advancing to programme and the progress – visible from almost all corners of the city – show just how impressive this project's size, scale and complexity are and how Finley Structures continue to overcome any obstacles encountered to ensure the smooth and timely hand over to follow on trades despite the challenges faced by the ever present Covid-19 pandemic.
Finley Structures and Tolent have worked together for almost 15 years, with our first collaboration on the Gosforth multi-storey car park project in 2007.
Other projects also include the Nifco factory Eaglescliffe which was completed in 2011 and the Marks & Spencer store at Faverdale in Darlington three years ago.
Finley Structures managing director Julie Raistrick said: "The Milburngate contract is a fantastic project for us in terms of its local significance, but it's also one which means a lot to us personally.
"The Finley family has significant ties to Durham with founder John Finley born and brought up less than 10 miles from the site and Val Finley right on the doorstep from Durham City itself.
"For us to get the opportunity to work on this hugely important, once-in-a-generation local development – which is changing the skyline of Durham, and will benefit an incredible amount and range of residents and visitors for many years to come is a testament to the strengths and capabilities the business has proven in our now 20 year operation.
"We are obviously delighted to be working again with Tolent, which itself started as a small, privately owned business back in 1983."
Allan Cook, managing director of Arlington Real Estate, said: "This is an exciting moment for Milburngate as we are really starting to see phase one take shape with the completion of the steel work of the Premier Inn and the three apartment blocks which will see 153 build-to-rent apartments delivered right in the heart of the city."
« Back to News
State-of-the-art facilities
Our 90,000 sq ft production facility is packed with state-of-the-art machinery. We provide a wide range of structural solutions to the construction industry and offer a range of in-house services – including estimating, design and detailing, steel fabrication, painting and installation – enabling a cost-effective and efficient all-round service to main contractors.