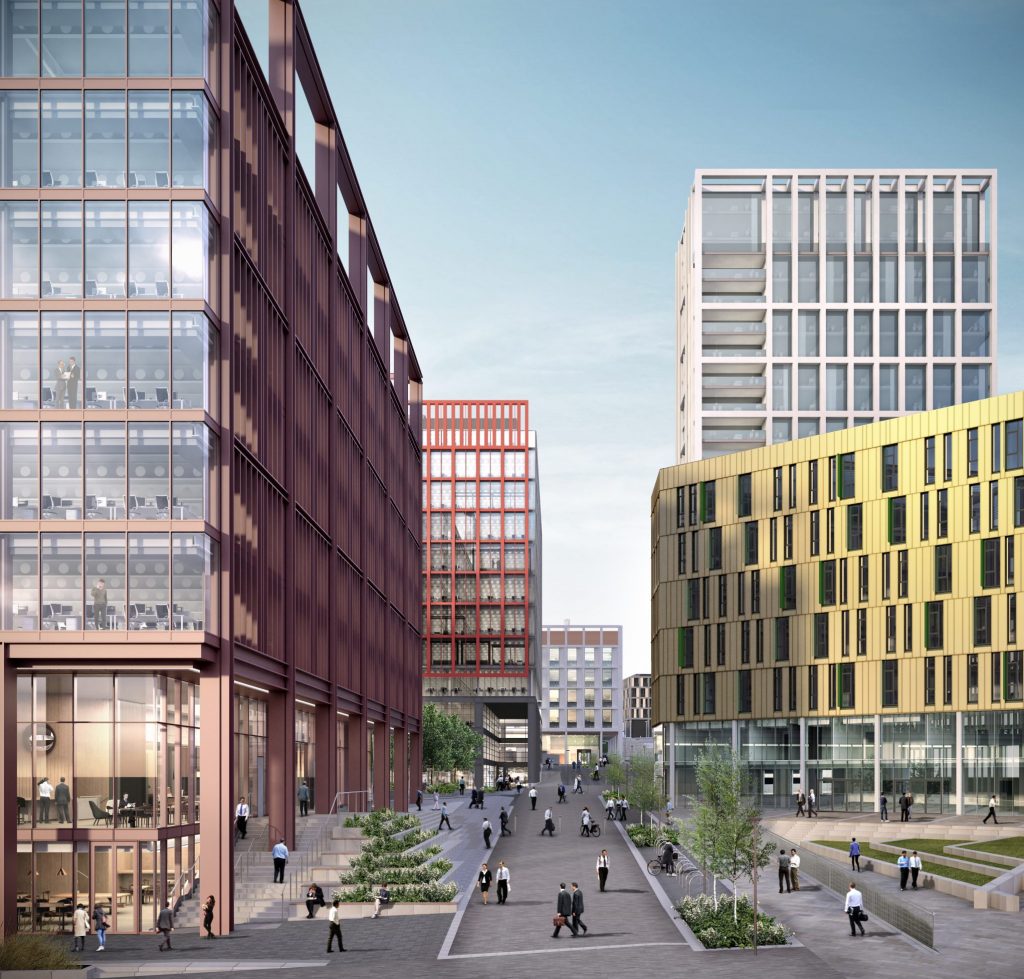 Finley Structures celebrates long-lasting relationship with one of the UK's oldest construction giants, Sir Robert McAlpine
The synergy and understanding between family-run Finley Structures and construction giants Sir Robert McAlpine are obvious.
Despite one being a huge, national corporation with sites across the UK, it is still a family-owned business with almost identical values to Finley Structures at its core
Sir Robert McAlpine has been a stable presence in the industry since its first contract in 1869 – the repair of a mine chimney for £2.45.
Since then, McAlpine has delivered many of the building blocks of our society, including landmarks and iconic structures that place us at the heart of the UK's history and future landscape.
Many of those have been done with the help of steel fabrication specialists Finley Structures, from its five-acre, state-of-the-art site in Newton Aycliffe.
The company was launched by John Finley in 2000 and is still run by members of his immediate family today, with his daughter Julie Raistrick its managing director.
Finley Structures has worked on more than 20 major projects totalling more than 12,500 tonnes of steel for Sir Robert McAlpine since its first contract win with the firm in 2005 – a 217-tonne job at Ryehill House, Newcastle College.
Other projects since then have included Hexham Pool, Benfield School, Metroland, Walker Technology College, the Unipres factory in Washington and Nissan's battery plant, an initial 1,100-tonne contract with further works in 2013.
Finley Structures has also worked on a 2,500-tonne project at the Victoria Gate shopping centre in Leeds and the Riverwalk development in Durham, involving 1,100-plus tonnes.
Other new projects include the Lumen and Spark buildings – part of the ambitious Helix development in central Newcastle (CGI pictured above) – and another factory for Unipress in Washington.
"We enjoy an excellent working relationship with Sir Robert McAlpine and we have since day one," says Julie.
"But it isn't just about winning the work or doing it necessarily just for the best price. It's how you work together on projects going forward and have respect for each other.
"We have respect for the team at Sir Robert McAlpine's Newcastle office, who we predominantly deal with, and we'd like to think that's reciprocated."
Finley Structures is one of only a handful of steel fabricators on Sir Robert McAlpine's preferred supply chain list, which is testament to the positive working relationship the two businesses enjoy.
Julie adds: "Certain parts of the construction industry have a terrible reputation – it's about the best price, and there's no respect at all for the work we do.
"But McAlpine appreciate companies who not only deliver their projects professionally and on time, but operate respectfully and treat their own suppliers and staff with respect."
Sir Robert McAlpine is headquartered in Hertfordshire but has 10 sites across the UK, including Newcastle, Birmingham, Bristol, Cardiff, Glasgow, London, Leeds and Manchester.
The firm designs, develops, builds and preserves some of Britain's most iconic buildings, shaping the towns, cities and landscapes.
On its website, the company says it aims to "continue to build on, strengthen and apply the values that have always been at the heart of our operations: an absolute commitment to our clients, our people and our partners, as well as to the highest standards of technical excellence. It is this ethos that will help guide us as we proudly build for the future".
Mark Gibson, Northern regional managing director from Sir Robert McAlpine, added: "Finley Structures are one of our key supply chain partners in the North-East and have been an integral part of our success over recent years.
"We have enjoyed a long and successful working relationship with Julie and her team, and we will continue to partner together to develop our key capabilities around safety, quality, cost, innovation, and sustainability to meet and exceed our clients' expectations."
« Back to News
State-of-the-art facilities
Our 90,000 sq ft production facility is packed with state-of-the-art machinery. We provide a wide range of structural solutions to the construction industry and offer a range of in-house services – including estimating, design and detailing, steel fabrication, painting and installation – enabling a cost-effective and efficient all-round service to main contractors.