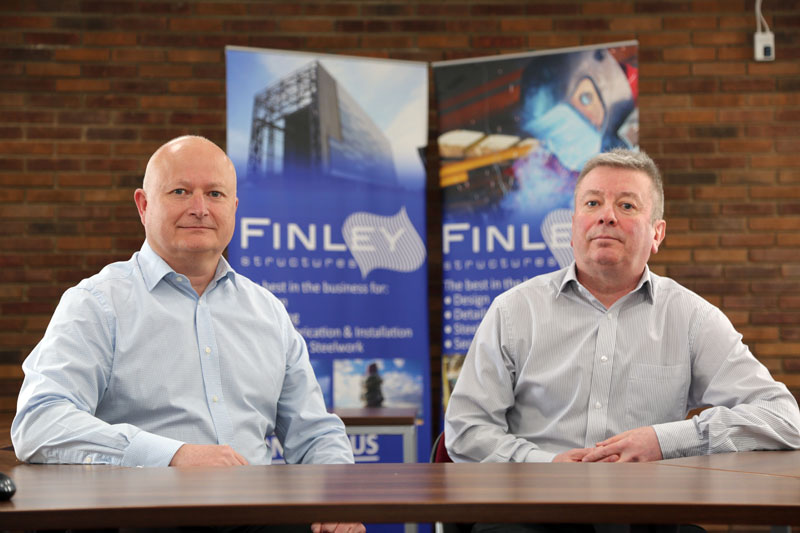 New Contracts Manager joins us from Severfield
Finley Structures has recruited a new contracts manager from a major national firm.
Fred Searle has joined the Finley management team after 29 years with Thirsk-based Severfield.
Fred, from Harrogate, says the move was made easy because of his longstanding association with a number of key staff already at Finley Structures.
He knows the firm's Managing Director and founder, John Finley, from his days as a Severfield director.
He also worked with Finley's current Operations Manager Jim Graham and Commercial Director Diane Ruston during their time with the North Yorkshire-headquartered company.
Fred joined Finley from Severfield in October 2013 and Ruston followed him North in May 2014.
"There's a 25-year history between me and some of the key personnel here at Finley Structures," said Fred.
"What attracted me to join Finley's was the working environment and the family-run ethos it has at the heart of the company.
"I've also been impressed by the work ethic of the people here. It's a very forward-thinking business and I'm looking forward to the new challenge."
Jim added: "Fred and I go way back and we're delighted to have him on board as part of the management team.
"He'll be an extremely useful addition to the workforce as we continue to grow."
« Back to News
State-of-the-art facilities
Our 90,000 sq ft production facility is packed with state-of-the-art machinery. We provide a wide range of structural solutions to the construction industry and offer a range of in-house services – including estimating, design and detailing, steel fabrication, painting and installation – enabling a cost-effective and efficient all-round service to main contractors.