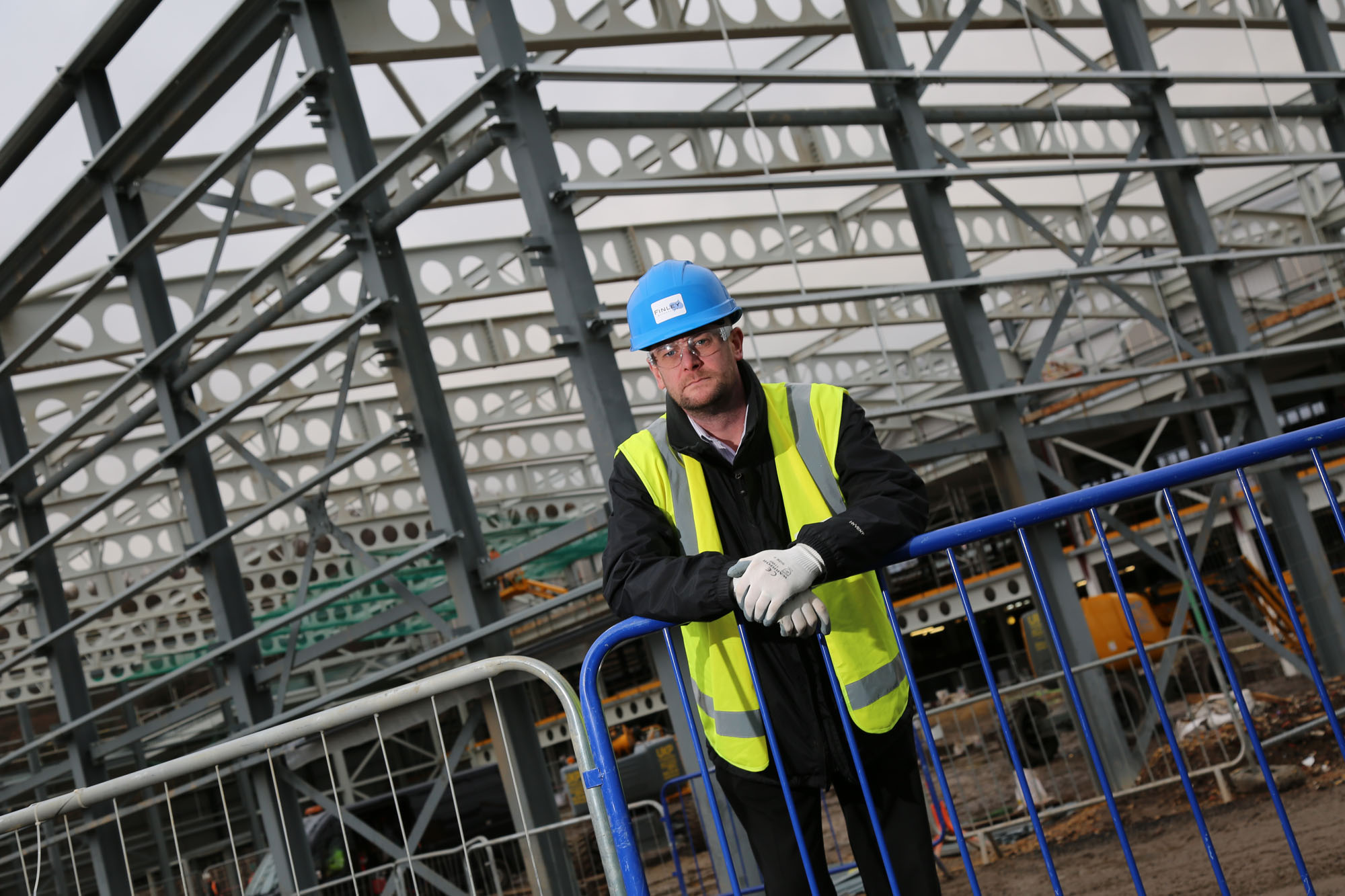 Praise for 'proactive' Finley Structures on Maiden Castle sports development
Finley Structures has won praise from a main contractor as it continues to work on a high-profile North-East sports development.
Construction firm Galliford Try awarded family-run Finley Structures a contract to fabricate and erect 640 tonnes of steel for Durham University's expansion of its sports facilities.
Work started earlier this year on the £31m development at Maiden Castle, on the outskirts of Durham city.
The facility, once completed, will include an indoor cricket hall, a 12 court multi-use sports hall, suitable for international and national competitions, a martial arts dojo, fitness suite, purpose-built recovery facilities and high-performance weights rooms.
Once the new facility is ready in August 2019, the existing centre will be refurbished, increasing the facilities for fitness classes and building a specialist sports laboratory.
A ground-breaking ceremony was held in August as Finley Structures started work on fabricating the steel, which has now been erected on site.
Galliford Try senior projects manager Paul Mares said: "Finley Structures have been involved with the Maiden Castle project from our initial bid, assisting the erection sequence and value engineering, ensuring both Galliford Try and our client have a robust price and programme.
"Throughout the design stage both Finley Structures and their design team have been proactive in managing the process to ensure they arrived on site as planned.
"Once on site the team have been a pleasure to work with, the frame and metal decking packages have been erected safely, to programme by a team who have identified any potential issues in advance and worked with the wider team to resolve ensuring no delays have been incurred.
"This has not only been noticed by Galliford Try, but also our client who has commented on the speed of erection. I look forward to working with the team again."
The Maiden Castle development is the second major project to be awarded from Galliford Try this year, with Finley Structures also currently working on a 930-tonne contract at the CTAR Building in Leeds.
Finley Structures estimating manager Andrew Workman said: "We've been working closely with Galliford Try for some time now and have struck up an excellent understanding.
"We've worked with them on several projects and we're delighted to hear they're happy with the job we're doing."
Finley Structures, formed by John Finley in 2000, was buoyed with a triple contract boost from major national firm BAM Construction towards the back end of the year.
Finley Structures will fabricate and erect 380 tonnes for the Advanced Wellbeing and Research Centre (AWRC) for Sheffield Hallam University.
Also at Sheffield Hallam, Finley Structures will construct 130 tonnes of steel for the National Centre of Excellence for Food Engineering (NCEFE) which is already at the centre of an expanding network of business, industry groups, academics and engineers working to solve specific business challenges within the food and drink sector.
And the Aycliffe construction specialists will fabricate and erect 820 tonnes of steel for a new five-storey building for BAM Construction at New College Bradford, which is due to start in December and be fully completed by September 2019.
« Back to News
State-of-the-art facilities
Our 90,000 sq ft production facility is packed with state-of-the-art machinery. We provide a wide range of structural solutions to the construction industry and offer a range of in-house services – including estimating, design and detailing, steel fabrication, painting and installation – enabling a cost-effective and efficient all-round service to main contractors.