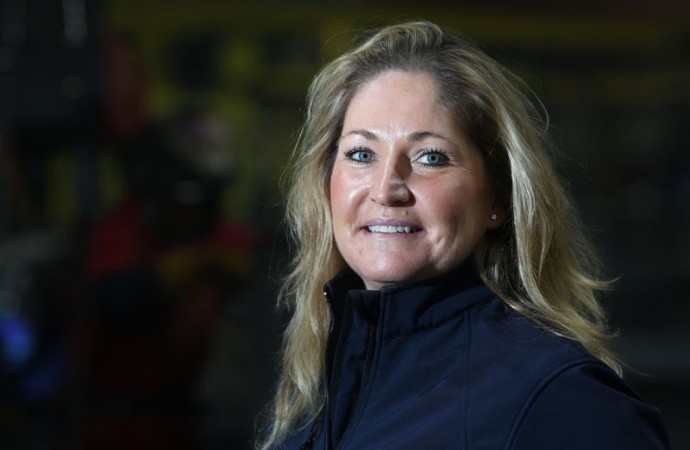 Steel firm boss reassures staff and clients over Carillion collapse
The boss of a major construction firm has moved to reassure staff and clients it has not been adversely affected by the collapse of Carillion.
Finley Structures has worked closely with the construction division of national contractor Carillion on a number of projects over the years.
The Newton Aycliffe family-run steel firm completed a 550-tonne structure at the former Vaux site in Sunderland for Carillion in September last year.
In a company newsletter, which is issued to employees as well as customers, Finley's joint-managing director Julie Raistrick writes: "The current climate of our industry has been brought to the fore recently with the high-profile news surrounding Carillion.
"We have worked on numerous contracts with the construction arm of Carillion over the years, so we know them very well, and it goes without saying it has been incredibly sad and disheartening to see what has happened.
"But we'd like to reassure our staff and clients that we've been lucky enough not to have been adversely affected by it.
"The predicament does, however, reiterate how difficult and competitive our industry is and how tight our margins are.
"Fortunately, we've had a lot of orders come through and we have a lot of work going into the New Year. We're also winning work with a number of main contractors for the first time, including Marshalls and Henry Boot, which is really pleasing."
Raistrick goes on to admit in the Finley newsletter that 2017-18 has been a challenging time.
"We've been buoyed by a lot of positive contract wins in recent months after what has been a tough year in the construction industry," she says.
"Steel increases have been sporadic, which has been difficult to know how to forecast correctly and cost up projects, and we've had to reduce margins.
"As always, everyone is fighting for the same work, and we've had to be fiercely competitive."
Finley Structures has recently been working on the Ongo Building in Scunthorpe for Britcon and an oil and gas facility for Pipeline Solutions in Cramlington for Bowmer & Kirkland.
And more recently the firm won a large contract from McLaughlin & Harvey to work on an 880-tonne project at GlaxoSmithKline in Barnard Castle.
Raistrick adds: "So despite 2017 being a testing year for all businesses in our sector, we remain extremely optimistic that it will be a strong year for us after weathering the mini storm."
« Back to News
State-of-the-art facilities
Our 90,000 sq ft production facility is packed with state-of-the-art machinery. We provide a wide range of structural solutions to the construction industry and offer a range of in-house services – including estimating, design and detailing, steel fabrication, painting and installation – enabling a cost-effective and efficient all-round service to main contractors.